As Spring bursts into bloom all around us, we are faced with a season ahead unlike any other. As I write this I am looking out at clear blue skies and the start of a beautiful March day, but normal daily life has been upended for all of us. We can't go about our days in the usual way, we may be self-isolating and may have little or no opportunity to go outdoors at all. Our work lives may be disrupted or uncertain and we may be dealing with a shed load of emotions, worry and financial stress. It's such a challenging time for so many reasons, but I want to try and carry on sharing words here on the blog – not only because it provides me with a creative purpose that turns my mind away from my own anxieties, but also because I hope this virtual space might offer others a brief distraction and even some comfort, while we walk in these shifting sands. I like to search out new perspectives and ideas on how to connect with nature, it brings me a sense of peace – even now, when it feels like we are living in the upside-down! I still believe in seeking out ways to live a more grounded and seasonal life, in fact for me it feels more vital than ever.
I decided a little while ago that I'd like to use this space to share and highlight other voices now and then, to delve in to what inspires other creatives, as the seasons turn. Spring days breathe new life into our creative souls, so it seemed the perfect time to start this chapter. To begin, I asked the incredibly lovely Lucy Peltier to chat with me about the path which led to her to writing and creating, and more recently, to sharing her beautiful seasonal embroidery patterns. Lucy is a blogger and talented crafter, who is passionate about seasonal living. Since discovering her joyful Instagram account, I have been a huge fan of her work. Through her creative projects and embroidery, she shares the joys and beauty of nature and the seasons, and tells us a little more about all this below.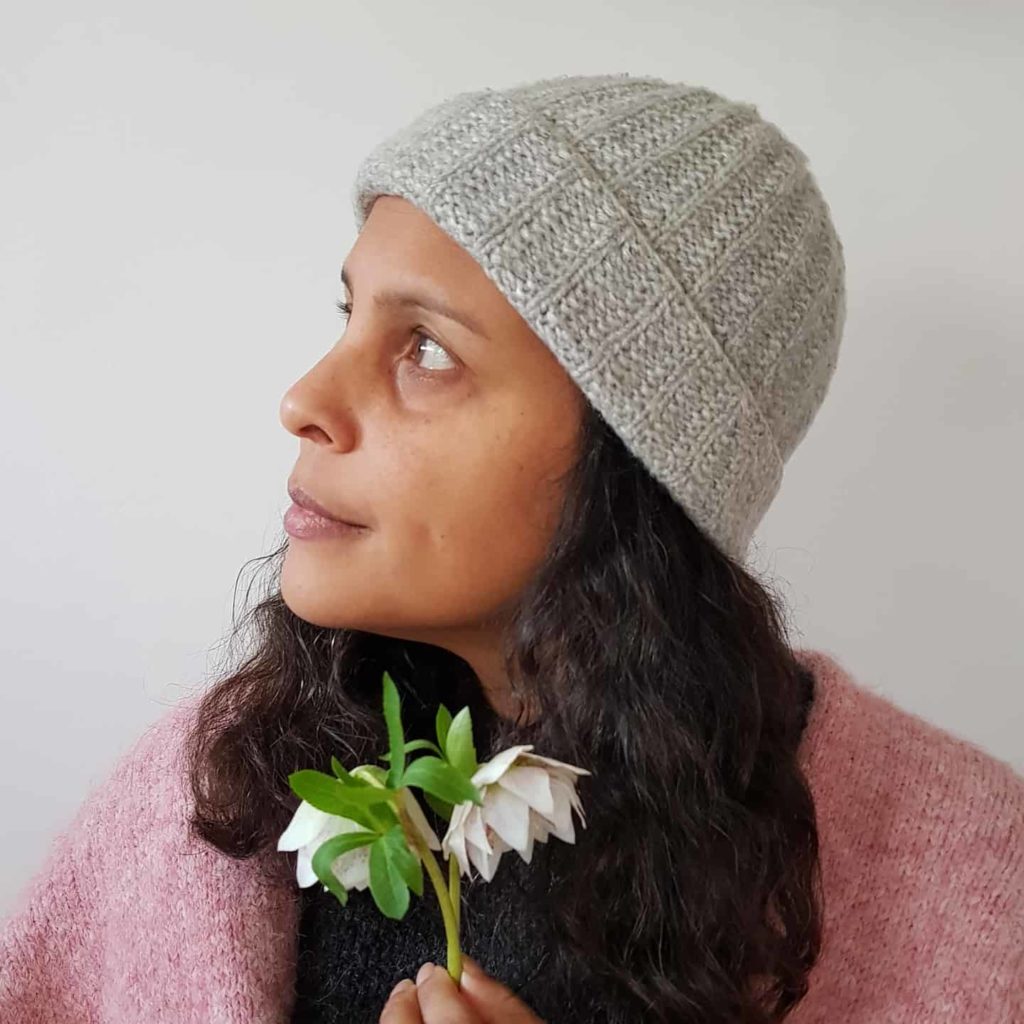 Hello Lucy! Could you start by telling us a little about yourself?
I am a 46 year old Mum to 3 wonderful children and I am a blogger and crafter. Being a Mum to my kids is a joy and their lives (and washing!) take up most of my time. I have arrived at a creative career along a slightly higgledy piggledy path, including degrees in Psychology and Homeopathy and jobs in sales, administration and health care. I live in London with my kids and husband and although I love my city, I often find it overwhelming. So I am driven to seek out pockets of nature and peace wherever and whenever possible. I live with nature and the seasons in mind everyday, practically, spiritually and creatively. 
What led you into beginning your blog Lucyludreams and instagram account?
I started Lucylu dreams, both my blog and instagram account as an outlet for all the photographs I was taking from my nature walks and to document the creative journey I had decided to embark upon. I know this sounds like a cliché, but I suppose I was looking for clarity and trying to find myself. I knew that I loved writing, I was drawn to nature and I wanted to make things with my hands, so I just started somewhere and things have evolved from there. My blog is full of seasonal inspiration, makes, bakes and reflections on the creative process. My instagram is a pretty, gentle and hopeful gallery full of seasonal living, creativity and joy. 
When did you start designing your beautiful seasonal embroidery patterns and what first inspired you to do this? 
Although I had no doubt that I wanted to make lovely things, I was drawn to so many crafts and found it difficult to tame the numerous ideas swirling around in my mind. Therefore, I struggled to settle on any particular look or style. Just over a year ago, I started to doodle after a Winter's walk and something felt right. I decided to follow my heart and my instincts and carry on drawing, using my experiences of nature and the seasons as my main inspiration. I thought my designs would translate well into embroidery. However, my initial efforts lead me to conclude that I was too inexperienced and just not good enough. After trying to paint and print my designs onto wood and paper, I came back to embroidery and spent the Summer practising and improving my craft. I released my first embroidery pattern, 'An Autumn Doodle', in November 2019.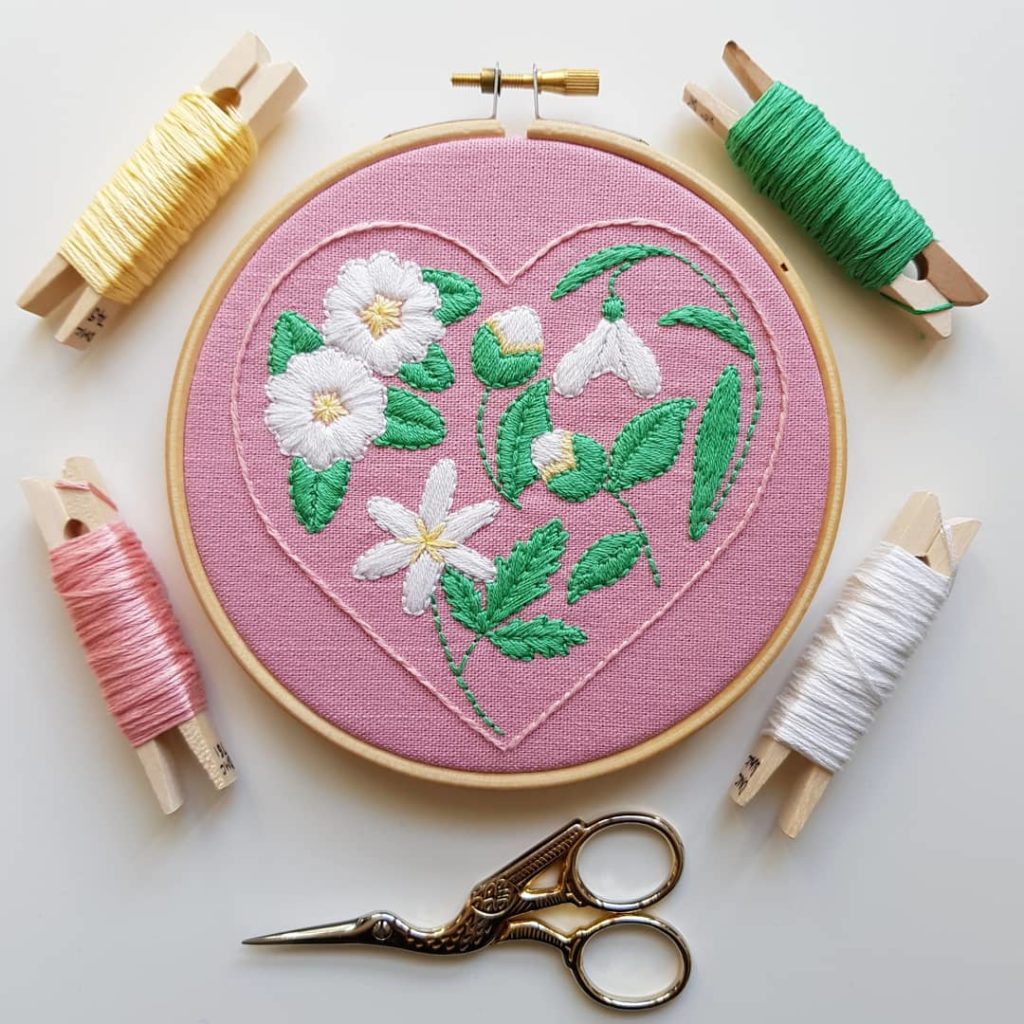 Do you have a favourite season and do you find that this season inspires your creativity the most?
I try to live joyfully and celebrate the wonders of each season, however Spring is my favourite! For me, Spring is definitely a time that my creativity is most active and I do wish it was longer so that I could turn all my ideas into patterns and products! But there is always next year and patience is a value I am really trying to cultivate.
I love to see your seasonal window photographs on Instagram! Can you share with us your thoughts and tips on living seasonally in the city?
Living in the city can be overwhelming. I cope by heading out as often as possible into the natural world to observe, absorb and make note of the changes that occur during the different seasons. I find this way of life really helps me to be more present in the everyday. Even in Winter the natural world has a lot to offer, although it might be harder to find the beauty compared to other seasons. There are so many wonderful, free and sometimes surprising places in the city where nature flourishes: From graveyards to roofs; from riverbanks to woods and from city gardens to unused land.
Whenever I am out and about in nature, I ensure I have a bag to pop my foraged finds into. Bringing nature home is a pastime I would actively encourage as long as it is done responsibly. Creating seasonal displays throughout the house with these foraged finds, such as dried flowers and leaves, is a lovely and inexpensive way of celebrating and preserving the seasons, and reminding us especially in the colder months, that warmer times are to come. In fact being creative connects us to nature and the seasons in a very special way and there are so many methods we can utilise to express that creativity. 
In your blog, you share some of your thoughts and feelings on your years living in Kenya as a teenager – I am intrigued to know how the different seasonal rhythms of Kenya felt to you?
I moved to Kenya when I was 12 and at first in terms of the climate, it felt like one gloriously long Summer. But it wasn't until my first Christmas in Kenya that I started to miss the seasons as I had known them. December, January and February are the hottest months of the year in Kenya in direct contrast to Winter here in the UK and I found that most odd. Christmas just didn't feel right to me that first year. I eventually got used to living through the dry and rainy seasons and I definitely appreciated the flora of Kenya being a constant presence throughout the whole year.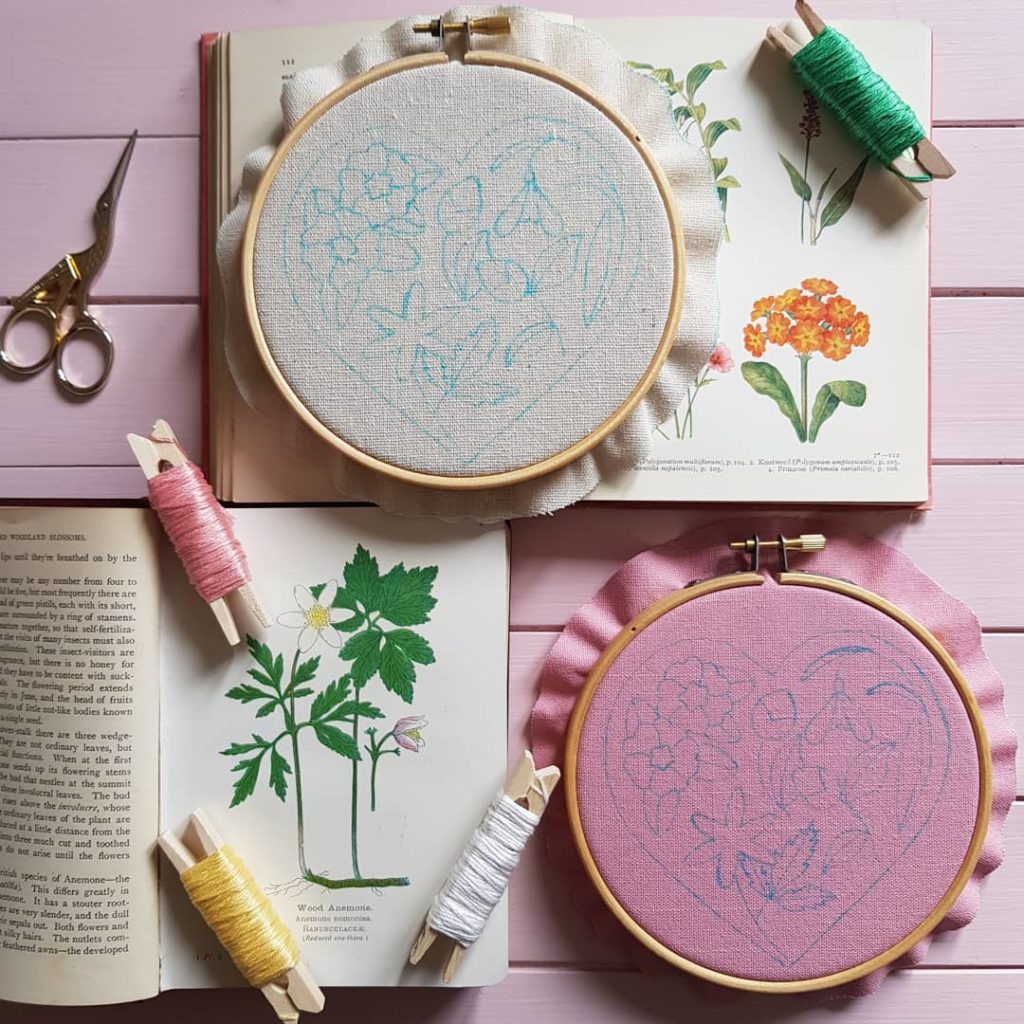 As a Mum raising three small humans, do you feel strongly about passing your love for a more seasonal way of life onto them? 
Yes! I believe that instilling a love for nature and the seasons in my children is essential. It is so important for me that they grow up understanding and appreciating the natural world around them for their physical, spiritual and mental health. Although they often grumble initially when I drag them out on an adventure, they always enjoy it and soon forget their screens! When young people invest time and energy in learning about nature, I feel so much more hopeful about their futures. They are certainly leading the way at the moment in the fight to save our planet.  
Lastly – as we are at the threshold of a fresh Spring season, a time of new life, creativity and growth, can you share a few of your thoughts on embracing the Spring mood and what this season means to you?
For me Spring is the season of hope! During Spring, our world gets lighter and warmer. The seeds that were tentatively germinating, the shoots that were slowly pushing their way up through the soil and the buds that were tightly coiled, begin to grow, unfurl and spread with new vigour. Our pollinators start to appear attracted by the warmth, the colours and the smells of Spring. And us humans are coaxed outdoors to revel and embrace in the natural world. To me Spring means vitamin D, increased productivity and creativity.
I would normally encourage everyone to get outside and get together in Spring to celebrate this beautiful season, but this year Spring coincides with an unprecedented, uncertain and worrying time in our lives, with the spread of the coronavirus. Strategies to stop the spread of the illness already include isolation so we may have to enjoy it in different ways this year as our lives become smaller. 
My plans at the moment are to enjoy very early morning walks in nature when the world is quiet, to enjoy our garden, to eat well and to stay creative. I really believe that creativity is going to get us through the difficult times we have ahead of us.
–
A very big thank you to Lucy!
I have added all the links to Lucy's social media below, you can also have a peek at her Etsy store and follow her creative projects further via her website…