There is magic in the night when pumpkins glow by moonlight
My memories of celebrating Halloween and Samhain as a child are clear. A washing up bowl full of cold water and bobbing apples which we took great delight in shoving our faces in, desperate to be the first to catch an apple and bag a prize. Children from my street running around with face-paint smeared everywhere and sweet treats in ready supply. A swede hollowed out (with great effort) and a candle lodged inside, hung from a piece of string.
Simple traditions, but they hold clearly in my mind even as I get older, a night of laughter and a seasonal marker in the year which signalled the onset of darker nights and colder weather.
Halloween approaches now, on the 31st October, increasingly taking over the mantle from older, seasonal celebrations across the world which marked this day and night for centuries before. There are still vestiges of the past hanging in there though, age old strings which we can still pick out from the commercial consumer 'holiday' of Halloween we know today.
I like to think it's possible for us to pick out and honour parts of the old and the new, as we try to figure out workable ways to live in a more seasonal, sustainable way.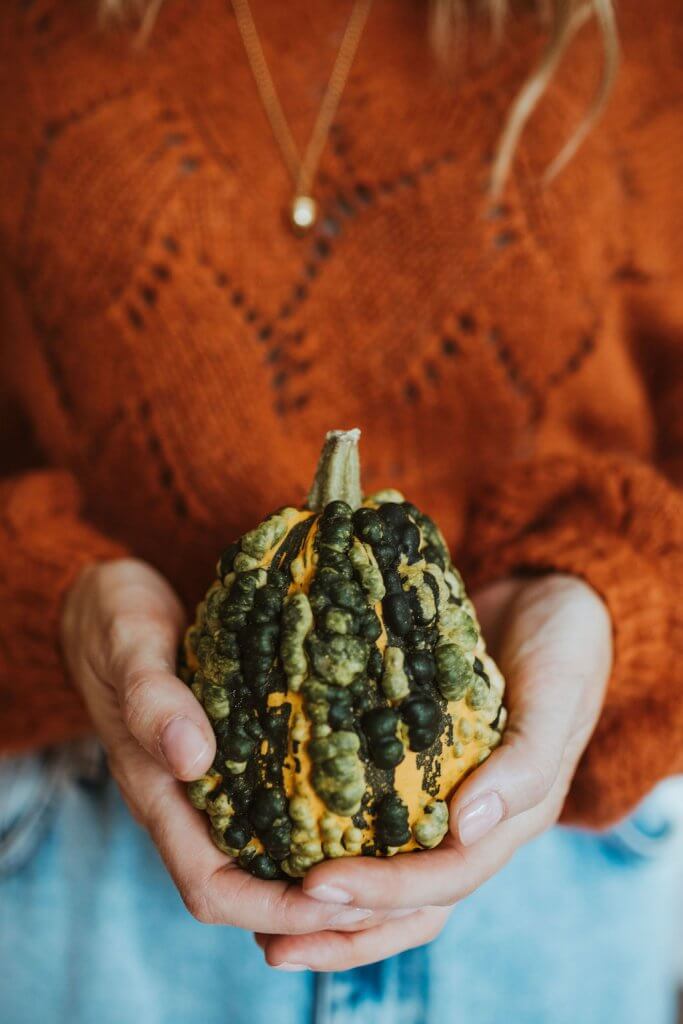 What is Samhain?
In the Pagan Wheel of the Year this celebration is known as Samhain, pronounced Sah-Win, a fire festival which marks the last of the harvest and the beginning of a new year. A time of both death and rebirth, it marks the end of a bountiful harvest season and the beginning of winter, the end of one cycle and the beginning of another.
Here in Wales the 1st November is known as Galan Caeaf, the first day of winter. The 31st October is Nos Galan Gaeaf or Noson Galan Gaeaf – translated as Winter's Eve.
Traditionally this shift in the season was always marked as a Ysbrydnos, or Spirit Night – a time upon which elves and goblins, and all sort of sprites, are fonder than usual of Welsh company. Churchyards, stiles, and crossroads, were seen as the most likely spots to encounter an otherworldly being and were to be avoided at all costs!
1. Honouring Our Ancestors ~ remembering those who came before us
Here as the old year ends and the darkness of winter begins, we welcome the opportunity for a new start as we incubate and strengthen our hopes for the new year. Traditionally, it is an opportunity to honour our ancestors and embrace our roots.

Glennie Kindred
Across the world this point in the year is often held sacred as a time to connect with the past. It is a time to look back, so that we might begin a new year, a new cycle having paid tribute to those who came before.
Acknowledging this might be as simple as taking out some old photos of family or loved ones who are not with us – if you are able to – and displaying these for the night at home.
Alternatively you could choose to listen to music, or cook with food, which connects with the part of the world or culture you identify with, using that act as a touchstone for connecting with ancestors past.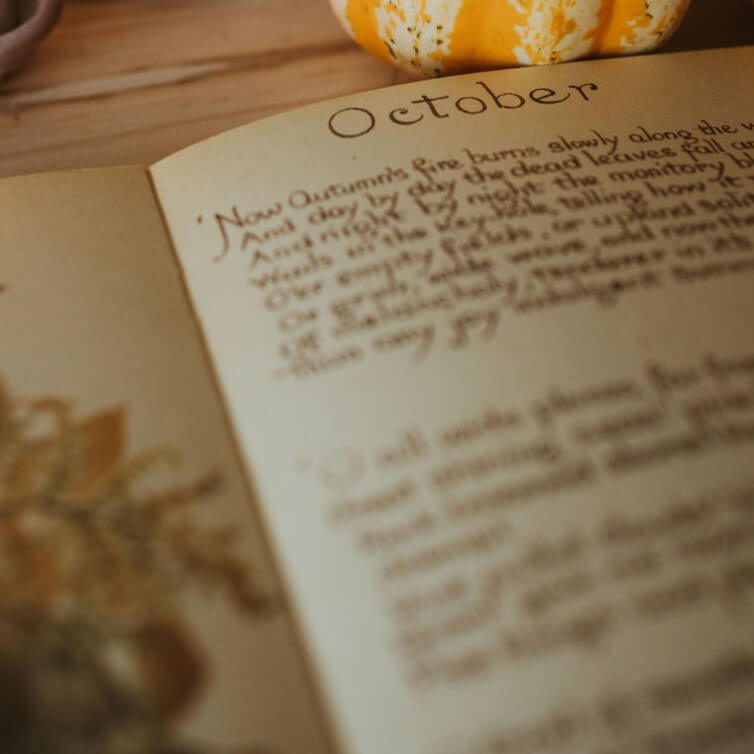 2. Light the darkness ~ candles and firelight to encourage stillness and reflection at Samhain
At Samhain the dark half of the year commences. It is a truly magical time. Death is always followed by rebirth and while this is the end of the old year, it is the beginning of the new year. For the Celts the day did not begin at dawn, it began at sunset, it began with darkness.

https://www.goddessandgreenman.co.uk/samhainhalloween/
Candles bring natural light and their use in celebrations and ceremonies has been with us for centuries. The softer quality of the light produced by a candle can help us relax, making it easier for our minds and bodies to unwind. Whether it's combined with taking a bath, sitting with a book, preparing a meal or any other activity you find relaxing, candlelight will help to create a healing and calming space during this time of year.
Fire is the traditional marker of this festival – in years past this would have been a time to gather with community at the fire, a symbol that light is born from the darkness, a reminder that the sun will return in the Spring. IF you have a fire at home, this is the perfect evening to light it up, get cosy and spend the evening watching those flames dance.
3. Bring the season indoors ~ it's time to bring out those pumpkins, mini squash, fallen leaves and natural autumn foliage
Pumpkins, pumpkins and more pumpkins. The history of the relationship between Halloween and the pumpkin is fairly recent and grew out of Northern America. I do like the tradition of pumpkin carving though and I can tell you, it's a heck of a lot easier and fun to do with kids than attempting to carve out a swede or turnip!
We have a huge variety to choose from now and I do love the various colours of squash and baby boos alongside a few leaf garlands. It feels to me like giving Autumn one last hurrah before winter starts to take over.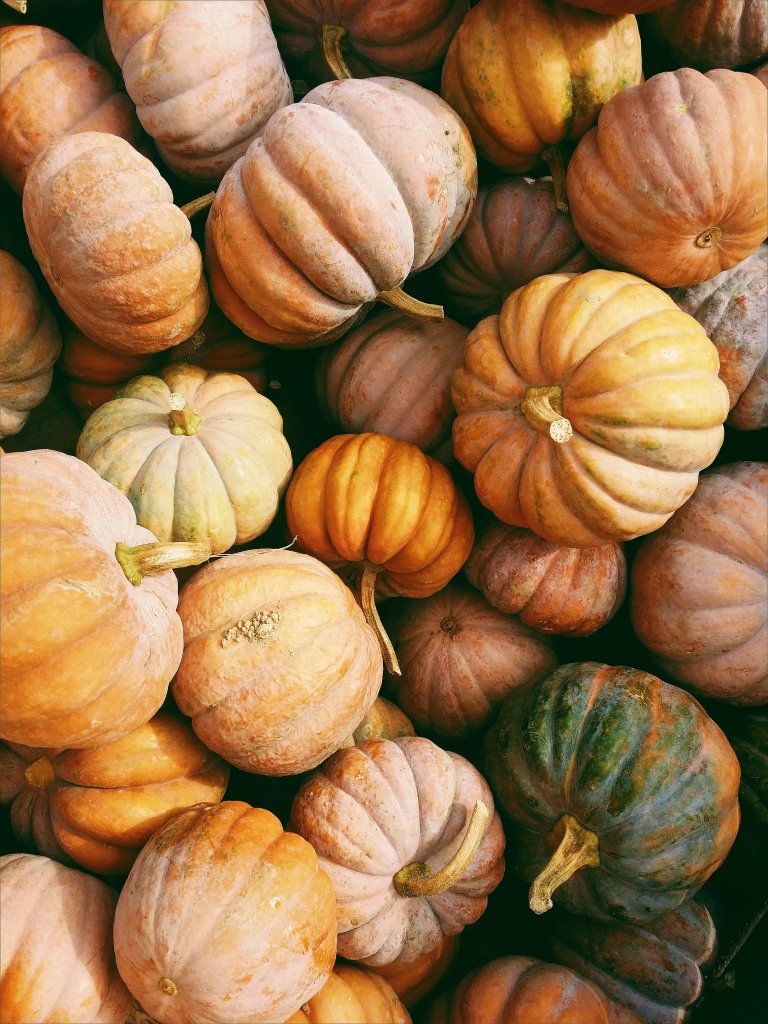 I also love a wreath for the front door or table at this time of year and making one can be relatively simple and cost free ~ a few tips to get you started…
Autumn wreaths for the front door or dinner table are a great way to bring together the very best of the season into one place. They capture this season of mists and mellow fruitfulness perfectly, and are relatively easy to make. You can use a traditional wire wreath frame. Or weave a frame from flexible stems such as dogwood or hazel for a completely natural base to your wreath. Into the frame you can tuck all sorts of seasonal goodies: berry-laden stems, autumn leaves, pinecones, strawflowers, sprigs of heather – you name it. Secure stems into position with florists' wire.

https://www.growveg.co.uk/guides/natural-halloween-decorations-from-your-garden/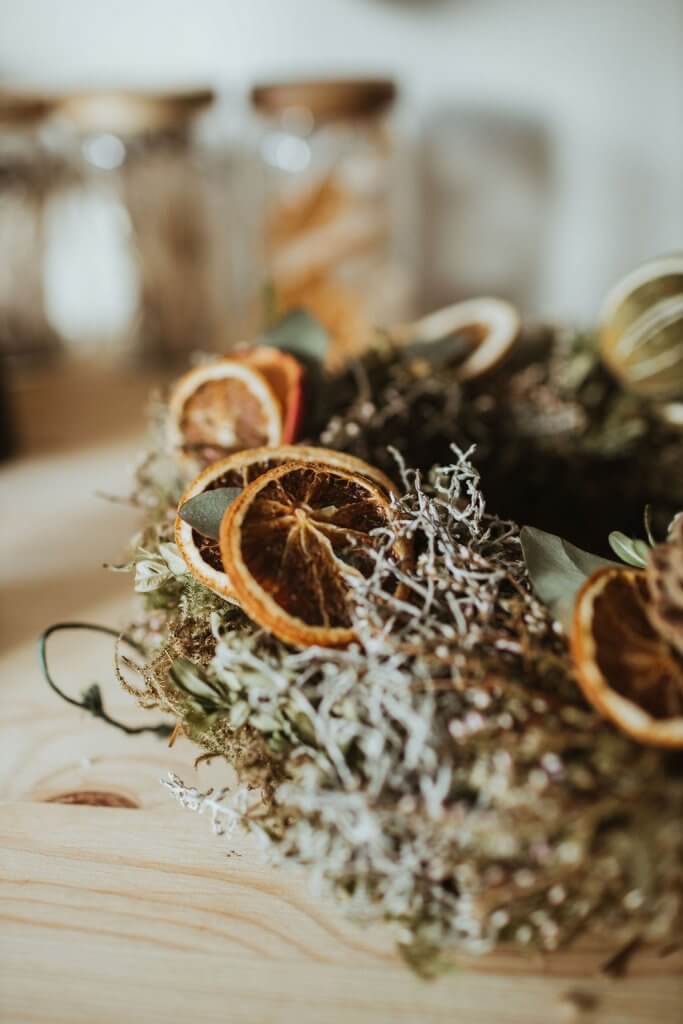 Getting children involved in decorating the house is a perfect way to involve them in celebrating this day (of course they are usually in it for the sweets but they also love a bit of crafting too!) I have linked to a lovely couple of blog posts below which outline a few ideas for simple kid friendly crafting for Halloween.
https://lavendel.co.uk/2020/10/halloween-craft-ideas-halloween-garland/
https://www.woodlandtrust.org.uk/blog/2019/10/halloween-nature-activities-crafts/
If you do choose to mark the day then I wish you a very happy halloween, Nos Galan Gaeaf hapus and blessed Samhain.