March is here, a month of new life rising and at this point in the cycle of seasons we celebrate a turning point – the vernal equinox – when the sun is exactly above the Equator and day and night are of equal length. This is a vital point of balance in the year, which will pass through shortly and tip all of us here in the Northern Hemisphere further towards the light – hooray! Are you feeling ready for the change?
The spring equinox provides a perfect opportunity to prepare ourselves and celebrate the arrival of change, mark the shift in the season and invite the vital energy of spring into our homes.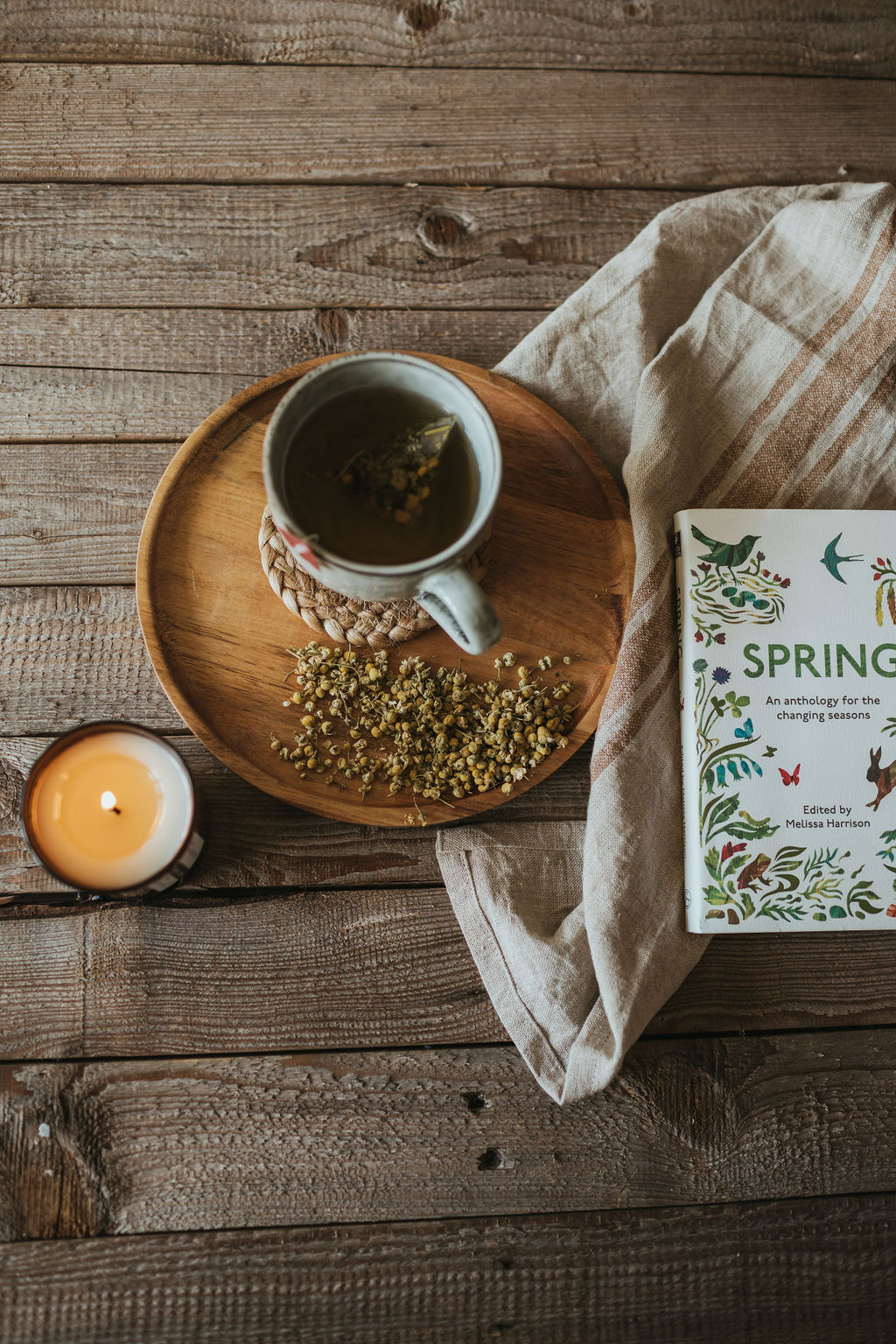 What happens at the spring equinox?
At this time the natural energy levels around us rise, the greater exposure to daylight lifts us up and the liveliness of this season of growth provides a boost of vitality and vibrancy. By taking a little time to recognise this moment, we can align ourselves with the pace of the natural world and deepen our connection to the rhythm of our surroundings. Living in tune with the seasons allows us to let our energy fluctuations flow in a natural way, giving us the space to move forward in our lives at our own pace, noticing and being mindful of the natural cycles and evolution we are a part of.
What is seasonal living?
Seasonal living is all about recapturing this evolution, taking care to notice the delicate changes in our environment and adjusting the way we live in response. For me seasonal living is not just an ethos or an idea I return to every once in a while, but a way of life. When you live by the seasons, life is simple and seems to boast a deeper sense of purpose; if nature has existed in this way for thousands of years, then why shouldn't we?

Eleanor Cheetham – Creative Countryside
Three simple ways to celebrate the Spring Equinox
Celebrations do not need to be grand affairs, marking the equinox can be as simple as you like, spring flowers in your home, a walk out in nature or a special meal with seasonal produce – whatever suits you. I have chosen three small and easy ways to celebrate and included them here, simple rituals which I enjoy coming back to every year when the Spring Equinox arrives.
1. Plant
At this time in the yearly cycle, new life is beginning to stir and rise all around us. A perfect way to mark this day and ease into the rhythm of growth is to plant some seeds ourselves. Whether you have a garden, allotment, balcony, window box or a pot – planting can be meaningful whatever the size of your plot! Once the vernal equinox is upon us the days are only going to get longer and warmer, the soil is warmed by the Sun and the seeds will germinate faster without the threat of frosts. An easy activity to do with children is to grab a bag of local wildflower seeds and let the kids spread them in a suitable space or pot. For more simple, seasonal gardening tips this Guardian article is a good place to begin.
Use a garden journal to note plants you've bought and when things are flowering or dying back, Cargill says. It's an invaluable way to understand the seasons – and to help you remember what you've planted, where, the following year.

https://www.theguardian.com/lifeandstyle/2021/feb/27/all-plants-want-to-live-on-your-side-beginners-guide-to-gardening
2. Light
The vernal or spring equinox marks a point in the year when the northern hemisphere begins to tilt further towards the sun. The daylight hours increase in this part of the world and gradually the warmth returns. In recognition of this it is a good time to celebrate the return of the light with a small candle or fire ritual.
Burning a candle is a simple way to connect with natural forces, it can act as a touchstone or symbol and has been used in rituals for thousands of years . As a fire element, the flame can represent creation and a way to tune in to your own inner light. Take a few moments to yourself, find a quiet spot to light a candle, then close your eyes and take a few deep grounding breaths.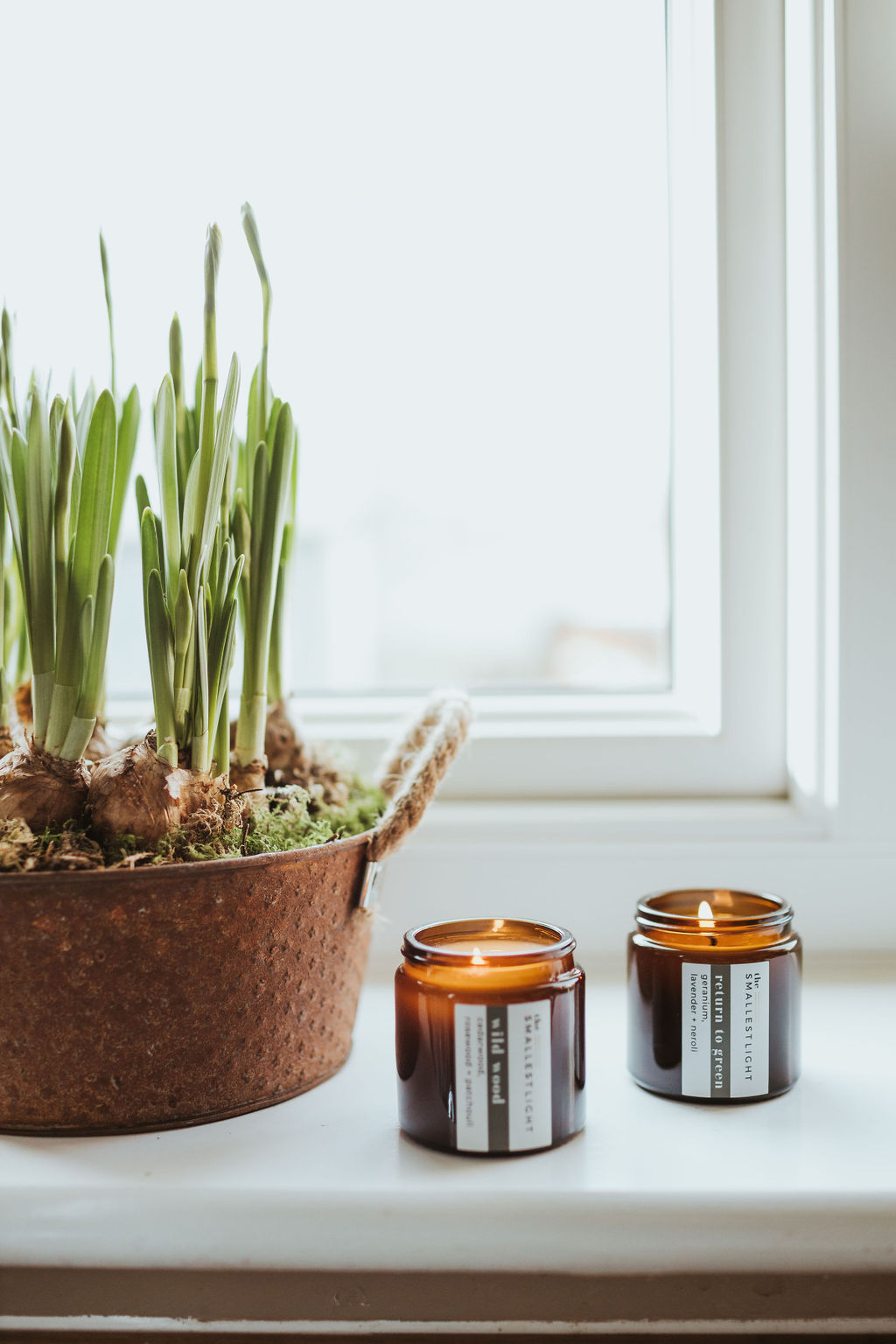 3. Cleanse
This time also brings a chance to literally and figuratively wash away the darker half of the year and cleanse our living space, ready to welcome the seasonal shift and align with the lighter, livelier energy of Spring. Windows are an easy place to start – washing away the grime of the winter and letting in the light of spring. I know mine are currently smeared with children's handprints and muddy streaks – its one of those household tasks I neglect, especially over the winter.
Tackling any cleaning job with an air of ritual casts these often mundane tasks in a different light, as it takes on the mantle of a metaphorical, seasonal cleansing (even if the clean panes only last for all of about five minutes in my house!) It doesn't have to be windows, any small cleaning or decluttering task can be an act of cleansing your space ready for the new season ahead.
However you choose to mark this transitional day, I hope you find your own small way to celebrate the spring equinox and find joy in the arrival of this beautiful season! I'd love to hear about your celebrations – so please leave me a comment below and tell me all about it or tag me over on Instagram.